Reviews and press on Craig's music and his book, along with kind comments from friends and fans.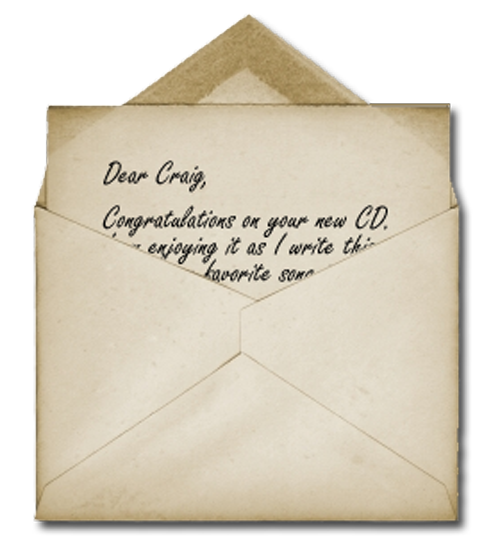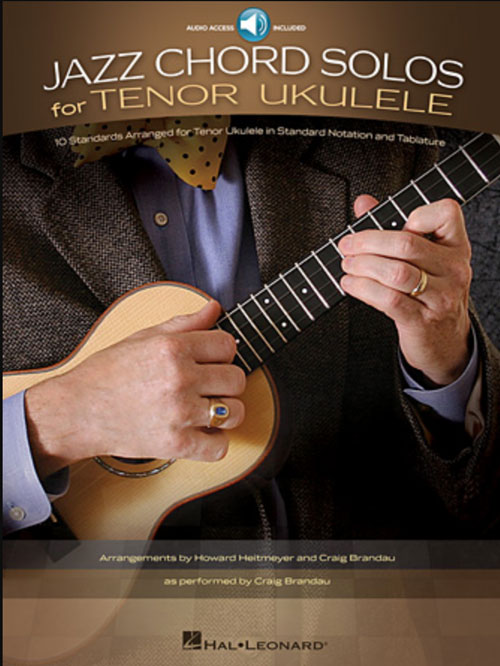 Great, tasteful arrangements! They're a bit challenging, but never gratuitously complex. Craig (author/musician) is an awesome player. As an added bonus, he has a youtube channel, so in addition to having the arrangements on tab and standard notation, there's a great-sounding cd included, and you can even dial up performances on youtube to watch them being played. Great value, some very nice reference and instructional materials, and some very good music. – SM 11/24/2013
---
Really nice arrangements. Maybe a little hard for a beginner, but take your time and practice! This book has some of the best arrangements I've seen for ukulele. – KIR 11/16/2013
---
I'm not sure why someone would review a jazz chord solos book only to downgrade it because it is challenging. These arrangements are lovingly put together and the CD is superb in giving you audio samples to emulate. Yes, if you only know C, F and a few other chords on the ukulele, you are not ready for this. But if you like jazz arrangements and would classify yourself as an intermediate player, then I can think of very few ukulele books that would give you so many hours of consistent and satisfying learning. Please remember that the arrangements are for Low G. – CT 8/30/2013
---
Hey Craig! …I'm really enjoying it! There are some very challenging pieces but they are very well arranged. I love having both standard music notation as well as tablature… makes it so much easier to see how the notes should be fingered. – S 5/31/2013
---
This book is my target and I need to practice hard… to achieve it! Thanks a lot, Craig, for your music, thanks for your tutorials, thanks for everything! – C in Taiwan 5/24/2013
---
I got the book today and am listening already, awesome! Please make more material like this, I think there is a void in the market for fleshed out songs/pieces like these. I appreciate the fact that they don't end at the two minute mark like lots of other books. This makes them performance worthy in my humble opinion. – W 12/17/2012
---
Great book – I know I will learn a lot from this. I really love "WAVE" with the bass line. Happy New Year! – DS 12/31/2012
---
WOW! brilliant work, congratulations… absolutely wonderful arrangements and beautifully written tabs. –C 1/6/2013
---
Lots of wonderful voicings and very challenging. The CD is also very well done and helps me develop my ear more. I really appreciate the obvious loving effort you put into making it. This is such a fine addition to the rather limited number of low G jazz books. Start thinking about the next song collection! –C 1/6/2013:
---
Very impressed with your playing, Craig. Beautiful arrangements, and you seem so at peace as you strum. –D 1/16/2013
---
Your book / CD is terrific. You and Howard hear and convey the music in a beautiful and unique way. I look forward to volume II. –B 2/17/2013
---
I've been enjoying your book. I've been playing five years with a couple hours practice per day, on various size ukes. I'm 61 and active, about to retire…

I've been memorizing "Here's That Rainy Day" and have managed to learn by breaking it up into phrases. Those phrases are interesting to me because they are little resolutions. It often seems that moving from the beginning to the end of a phrase is like climbing or descending a ladder to a settled space or a place from which to launch into another run. Sometimes the phrases seem like a pattern of movements of the hand and sometimes after practicing a phrase for a while my hand slips into an easier way to do it, so that the movement is simpler and smoother. Your book, your arrangements are giving me that learning, that finger memory, that enjoyment because ultimately I like to play because I like the sound of what I'm playing. Thank you and please write another book with similar songs, even if I'm not finished with the current one for a few years. – K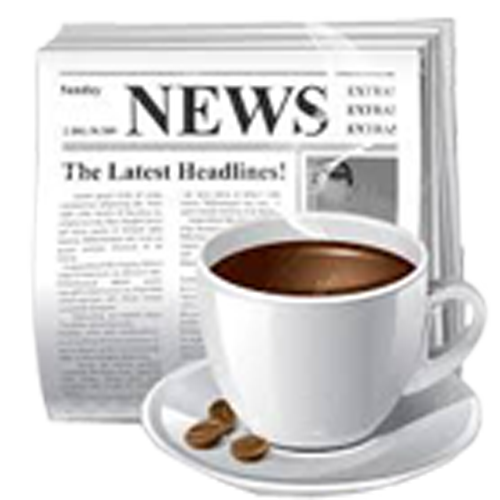 Issue 3 of Ukulele Rhythms Magazine, Sept. 2014
Craig Brandau || Chord Melody
The goal of this series of articles is to provide the beginning-to intermediate player the basic tools to create chord melody arrangements. Although you do not need know how to read music in order to understand the lessons, I highly recommend taking the time to learn where the notes of the ukulele fretboard are located in relation to the music staff. The song I've chosen for this lesson is "Down in the Valley," a traditional folk song that many are familiar with and contains only two chords: C and G7…
Read the rest! Visit their website to subscribe to this excellent resource!
Issue 31 of Ukulele Player Magazine, January 2014
Craig Brandau, Elegant Stylist of the Ukulele
by Austin Kaiser, Ph.D
Craig Brandau is one of the rising stars in the ukulele world. He is a virtuoso in the tradition of Lyle Ritz, Ohta-San, and Benny Chong, creating finely crafted arrangements of standards which he performs with elegance and impeccable technique. Unlike Ritz, Ohta, or Chong, however, Brandau began as a guitarist and only took up the ukulele after years of work on his original instrument. He even attended the Guitar Institute of Technology. Like so many ukulele converts, his encounter with this small Hawaiian instrument was a turning point in his musical life.
Brandau encountered another musical turning point when he began to study with the legendary guitarist and teacher Howard Heitmeyer in 1990. At the time, Brandau was still playing the guitar, but he has made extensive use of Heitmeyer's techniques in his ukulele playing. Both of his albums, Tenderly (2009) and Try to Remember (2011), feature arrangements for ukulele by Heitmeyer. The former also features an original composition that Heitmeyer wrote for his student entitled "Craig's Waltz."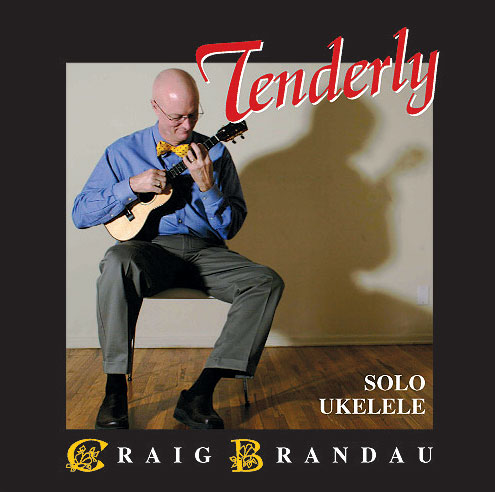 "…it's a real KEEPER… What I most appreciate about your work is STYLE —– characterized by an easy-listening effort as opposed to utilizing a frenzied approach to cover up nervousness or weaknesses…This style makes it much easier for listeners to hear the music and how the instrument so effectively interfaces with it. Your Ko'olau is a real treasure and you have done a marvelous job showing off the instrument's incredibly wonderful attributes…
When's the next edition????"
— Legendary Ukulele Master, Kimo Hussey
Craig Brandau has a great passion for creating ukulele chord melody instrumentals and this debut CD demonstrates this love in high style. On Tenderly, Brandau applies his sophisticated arrangements and light touch to some of the most beautiful songs in the great American songbook repertoire. Highlights include the title cut, Black Orpheus, The Days Of Wine And Roses, What Are You Doing The Rest Of Your Life, The Shadow Of Your Smile and Craig's Waltz, a tune written for him by mentor/arranger Howard Heitmeyer. Recommended for fans of Herb Ohta, Benny Chong, and Lyle Ritz. 13 tracks. Lovely to listen to from beginning to end.
— Jim Beloff
This is a wonderful collection of romantic and relaxing compositions, beautifully arranged. A bonus track, Craig's Waltz played by Howard Heitmeyer, is a wonderful wrapup of this marvelous collection of romantic tunes.
— Ukulele Player Magazine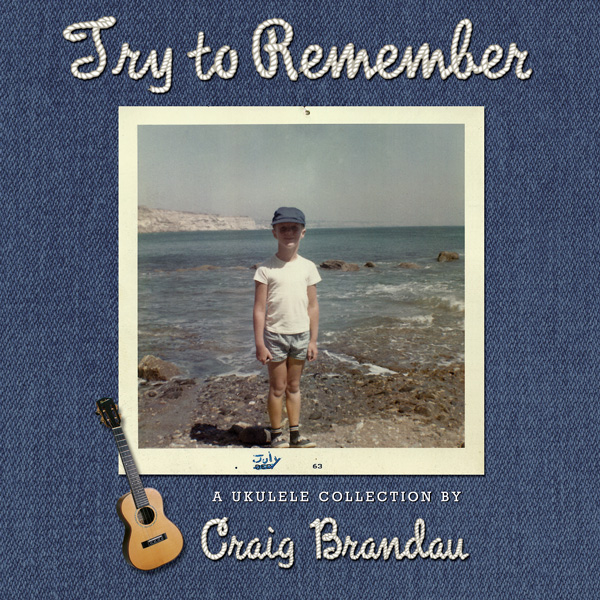 "Mona Lisa" wraps up the CD. When I hear this tune, I can't help but think of the rendition played by Tommy Emmanuel. This is, however, the best rendition I recall on ukulele. It's a fitting end to an excellent CD."
— Ukulele Player Magazine

I'd never thought I'd ever see my name in Japanese! I was surprised and honored when a Japanese vinyl and CD retailer, Disques Dessinee, contacted me in regards to my latest release. Well, "Try to Remember" is now for sale on their website and recently mentioned in their review blog! I even received a "Special Recommendation."
Check out the screen shots of their website below—all in Japanese.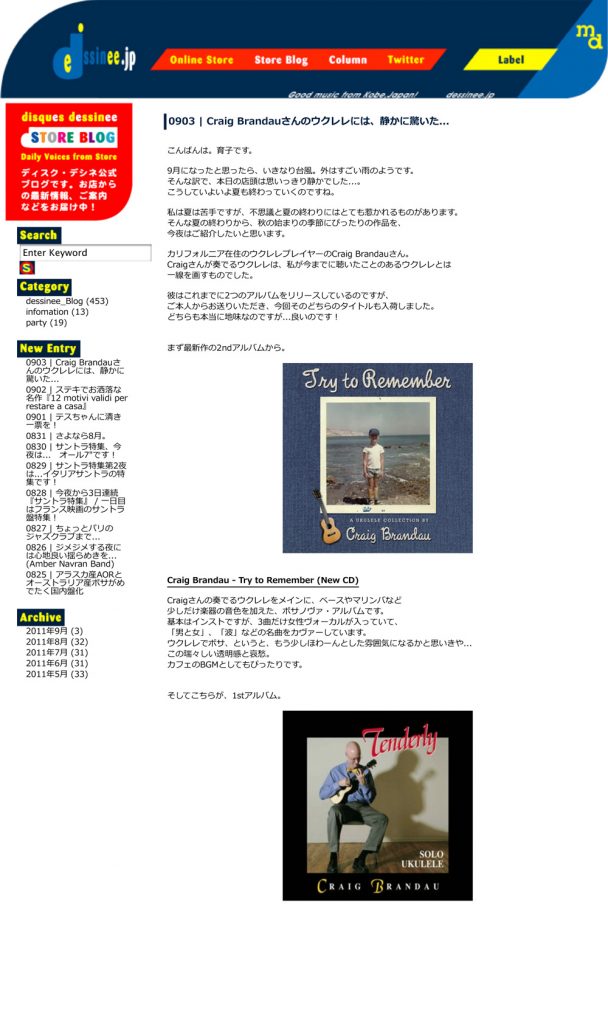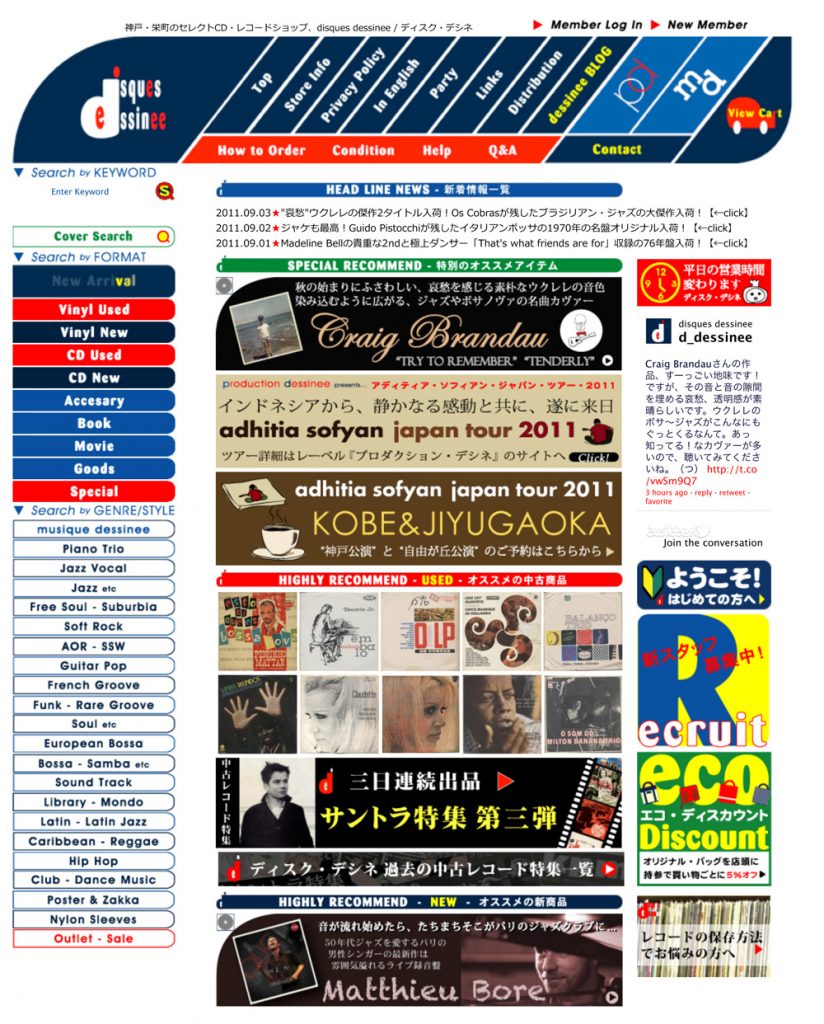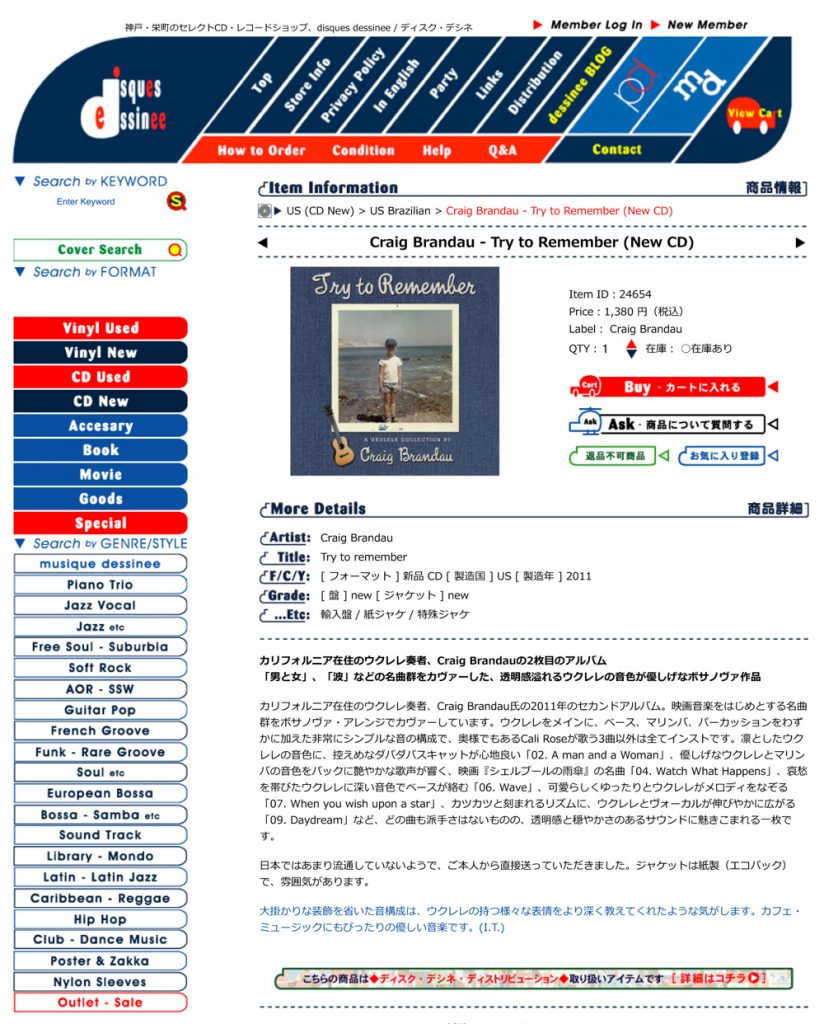 and from the Culver City News…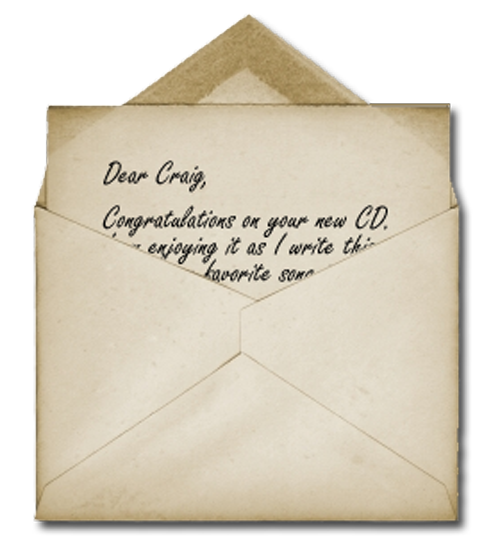 "I've been playing ukulele for a little over a year now. A few months into learning the instrument (with no prior experience on string instruments), I naively purchased your book of jazz solos only to be intimidated by their challenges.
Since then, I've used your book as inspiration. I picked up Susan Howell's easier chord melody book, learned the basics of chord melody arrangement, and began to arrange songs from the Daily Ukulele books for simple chord-melody performance.
Last month, I returned to your book and began to learn 'Here, There, and Everywhere', 'What a Wonderful World', and 'Honeysuckle Rose'. Lo and behold, they are now accessible (with a good deal of work).
I do not know that I'll ever learn all of the arrangements contained in your book. The melodic balance of reentrant tuning now holds more attraction for me than does the extended range of linear tuning, but your book has been my north star whenever I got stuck in a rut or reached a plateau. Thank you for putting the book together."
—David W. 8/2016
---
"..Although we try to make one of the best, I am still trying to remain humble and realize it's really all about people like you, professional players who appreciate what we are doing, and then display to others the potential of the instrument. You will go down in history as one of the pioneers of the new modern era of 'professional' ukulele. "Serious" ukulele, with a smile."
—Aloha, John, Ko'olau Pono Guitar & 'Ukulele 6/2013
---
"I was delighted to receive the Tennessee Waltz tab and harmonized scale exercises. Am anxious to see what I can do with the new info. Thank you."
—M 5/2013
---
"I love your work. I have played a few of your arrangements and enjoy them very much. Most of all, I like your taste in music. From the jazz you choose to the Beatles transcriptions as well as the "classical" stuff, it's all music I love to hear. Perhaps most of all, I deeply appreciate your obvious appreciation if not your love for your mentor. I believe this is a vital ingredient in your wonderful music."
—S 4/2013
---
"Very impressed with your playing, Craig. Beautiful arrangements, and you seem so at peace as you strum."
—D 1/16/2013
---
"…it's so good to see what you have done with the ukulele. You have contributed to elevating the instrument to where it belongs. The ukulele is finally respected and much has to do with you. Thanks, and I hope your book and recordings continue to receive the recognition they deserve."
—JK 4/13/2013
---
"Thank you for posting your uke lessons/instructions. I run a little [ukulele] club and very much appreciate your efforts and contribution to the uke community."
—JB 4/13/2013
---